SUPPORTING ELDERLY NEEDS IS OUR RESPONSIBILITY
"Europe is getting old" (Demographic Aging Report, 2018). In 1950, just 12% of the European population was over 65 years old. By 2050, we expect more than 36%. Unfortunately, the COVID-19 pandemic affected these statistics. More than ever, it is our stringent responsibility to value our seniors and create an enabling environment for them to learn and to express. It is urgent to take them out of this picture, where the human rights were limited and the seniors' rights were limited even more than for other categories. In this context, a newly established partnership led by our association together with European partners from Spain, Italy, Romania and Poland, decided to move things forward and proposed an innovative learning environment for teaching and learning how to support elderly.
Many organizations working with seniors in all kinds of education and social care systems need models to develop an enabling environment to support seniors to remain active and while ageing. If you are one of them, join us! You will get a better understanding of practices and systems across EU, access to a community of practice and the occasion to have your say about elderly policies.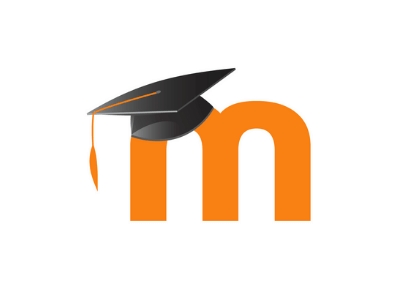 It is never easy for people who work with seniors in adult organizations and social care system, particularly because of the social distancing imposed by the COVID-19 crisis. The physical barrier deepens seniors' anxiety and requires new methods for care and counselling, with increased level of competence to know, understand, work with and value seniors. Join us to get transformed!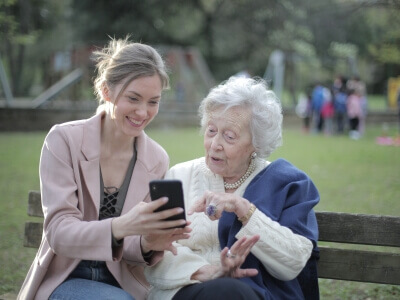 "You are never too old to learn new things." Even at 65+. Adult learning courses help to keep the brain healthy as seniors are continuing to challenge it. The more the brain works at old age, the higher its chances to maintain mental health. We aim to involve you in activities of education and exchange of experiences to develop an enabling environment for an active aging society. Join us!
What do staff and volunteers need for supporting seniors
A 3-step process made easy
We designed a simple 3-step process to help health and social service providers ease their work and empower seniors to become active citizens at the same time. Here is how it works:
1. Understand needs
For many, retiring is a long-waited event an opportunity for elderly to have more time for themselves and their families. However, once retired, seniors have rare opportunities to remain active in their community. In time, their social inclusion reduces, which affects their mental and emotional health.
The first step for those who want to help is understanding the direct needs of the elderly and the indirect needs of those who support them in families, care facilities and communities. Our comprehensive needs analyses help you better understand the context and the state of the art around the topic of active citizenship of seniors.
Our research shows that the ability and capacity of people over 65+ to contribute to our communities is currently underestimated. To address this, we provide methods and materials that show how to organise, design and follow up training sessions for those willing to train professionals working directly with elderly.
By trainers we mean adult trainers or coordinators of health and social services providers who want to inspire and train people working with older people, including their volunteers and staff, to become coaches for older people who are interested in learning and contributing to society to remain active citizens.
This step is dedicated to paid care staff and volunteers working directly with seniors in health and social services, support groups and associations. These professionals need to upgrade their work with coaching methods and support activities which empower seniors to use their knowledge, experience, skills and enthusiasm for the benefit of communities.
By participating in the training module, you get inspiration and practical activity scenario examples. These help to grow your confidence and empower you to work with the elderly. As a result, you will better achieve your mission to support the learning, independence and enjoyment of seniors' later life.
Community of practice to support active aging
What is
The SENIOR Community of Practice is essentially an initiative to share the knowledge and experience about the common passion for working with elderly with an outlook to improve services for elderly and lobby policy makers. We invite you to cooperate with us in monitoring the effectiveness of learning policies for active seniors.
Why joining
Entering the SENIOR Community of Practice offers your organisation the opportunity to engage with relevant stakeholders, participate in our SENIOR Annual Event, take part in the policy monitoring mechanism and have your say in the Policy Recommendations Report addressing decision-makers and interest groups at local, regional, national and European level.
Who can join
Any organisation who works directly with elderly, affects or is affected by seniors. You may be a health and social service provider, an elderly center, an adult training provider, an association which supports the needs and wants of elderly, a funding body, a state agency, a local, regional or national authority.
How can I join
It has never been easier to join our community! All you need is a genuine desire to support elderly before signing a cooperation agreement with our European consortium. Entering the SENIOR Community of Practice is free of charge and there is no hidden cost (e.g. taxes, membership fees, etc.). Please get in touch with us to provide you the draft agreement.
Our Partners
Find out all the partners which are part of our family!
The project is carried out by a multi-disciplinary, complementary partnership consisting of 5 organisations from 4 EU countries: Romania, Spain, Italy and Poland. SENIOR is a good chance for us to enhance our capabilities of working with elderly people​. Find more about our activities.
The European Commission support for the production of this publication does not constitute an endorsement of the contents. The contents reflect the views only of the authors, and the Commission cannot be held responsible for any use which may be made of the information contained therein.
Erasmus+ Strategic Partnership: Supporting Elderly Needs Is Our Responsibility, ID 2020-1-RO01-KA204-080320​