Want to improve yourself in a non-formal way?
Training Club regularly organize Training Courses, a way to deepen your knowledge on particular subjects.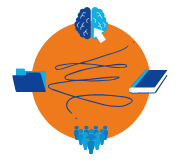 This short period of learning is the occasion to perfect your education, to meet people from different backgrounds and to create new friendships.
"Every student can learn, just not on the same day or the same way." In our Moodle we want to share with you all the courses that we are creating to increase you knowledge.