Cooperation for innovation and the exchange of good practices: we want to develop, share and transfer best practices and innovative approaches in the fields of education, training and youth working with different participating countries. Here you can find the projects that we are doing. 
Propaganda, misinformation and Fake News have the potential to polarise public opinion, to promote violent extremism and hate speech. We give you the opportunity to increase your knowledge, gain new analytical skills and develop your critical thinking abilities to interpret, analyse and evaluate Fake News.
LEARN MORE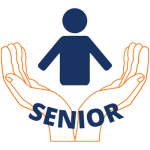 "Europe is getting old" (Demographic Aging Report, 2018). It is our stringent responsibility to value our seniors and create an enabling environment for them to learn and to express. It is urgent to take them out of this picture, where the human rights were limited and the seniors' rights were limited even more than for other categories.
LEARN MORE
Many young people can only afford to re-train by returning to live with their parents while they complete degrees in the hope of finding work. Meanwhile, many of the jobs on offer require real work-related skills, rather than solely academic knowledge. Candidates who can offer both tend to be more successful. Be the one!
LEARN MORE
Online support for youth in risk
Despite its growing popularity, there is little information about the potential of the Internet to build a trusted community that helps reduce stigma, facilitates help-seeking and aids in the prevention of mental health difficulties for young people. Unsupervised online forums or chat rooms hold potential dangers which we seek to address.
COMING SOON
A new strategic partnership to support innovative non-formal education for young people in the field of modern technologies: robotics, automation, electronic, programming and mechanics. Combining new technology and entrepreneurship will increase youth competitiveness on the labour market.
LEARN MORE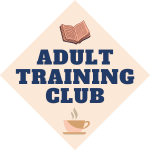 The participation rate of adults in the European Union in lifelong learning programs stands at 11.1%, with 0.2 percentage points above the level of the previous year. Romania is the last, with only 0.9% (Eurostat). Meanwhile, the EU target is having at least 15% adult participation in learning by 2020. Increasing fair access and participation in adult education is vital.
LEARN MORE
Tech addiction labyrinth
According to the European Parliament, daily use increases 90% among 15-24-year-olds. Find your way out the technological addiction labyrinth – TECHBYRINTH is a project aimed to raise awareness about the risk of technological and online addictions and to provide viable solutions related to digital competences for youth and youth workers.
COMING SOON
Our Partners
Because sharing is caring, we believe that working with other organizations creates a better community. Our international partners help us spread our values and get new ones.