Getting out of the economic crisis caused by COVID-19 is the challenge that Europe must face in the immediate future, but perhaps a bigger challenge is to reverse the main negative trends that preceded the crisis, such as the increase in inequality, the lack of social responsibility among market players, and dependence on public budgets to address the consequences. In this context, the European Commission has taken charge the task of mapping the future of the continent with a strategy that aims to transform Europe into an intelligent, sustainable and inclusive economy, and that expresses itself in high levels of productivity, social cohesion and employment, with particular attention to young people. We aim to encourage entrepreneurship and unlock the growth potential of European young people, in particular the NEETs and economy.
Entrepreneurship courses to improve your skills
In recent decades it has been recognized that entrepreneurship has great potential in contributing not only to the job creation, but also in addressing wider social and economic needs, and in promoting more connected and inclusive societies. Entrepreneurship comes in many forms and different roles: it is a tool to develop talent and to stimulate innovation, bearer of good practice and promoter of social values, but in the current context also a solution for unemployment and a way to reactivate the NEET.
Click HERE to Join
Our Classroom courses
Roy Ash: "An entrepreneur tends to bite off a little more than he can chew hoping he'll quickly learn how to chew it."
But why spending 3 years of your life and all your money to find out that entrepreneurship is not right for you, or that your business model was not right, or simply that no-one needs your product? beware, 9 out of 10 firms close down because of lack of cash within one year. So you may think this is a money problem? No, actually in most cases it is a market validation of your product and business model.
Giving up already? Not just yet. There are smarter ways to become a successful entrepreneur. One of them is to fail, but to fail fast. "Don't worry about failure; you only have to be right once."
So, come to develop your entrepreneurship skills and learn how to test your own business ideas.
Click HERE to Enroll 
Online Entrepreneurship course
Mandy Hale: "There is nothing more beautiful than someone who goes out of their way to make life beautiful for others."
Some people say that the purpose of business is to make money. Others feel that they want to give something back to society. What if you could do both? What if you could add value to you, to your suppliers, partners, customers or to the school in your neighborhood? Some may say that it is not possible. Well, it is possible, but you need a set of values, the right mindset and a strong business model.
Come and learn with us how 1+1=3. Wrong mathematics? Maybe, but good business. All you need to remember is to share the added 1 with your ecosystem.
"Someone is sitting in the shade today because someone planted a tree a long time ago" – Warren Buffett. Plant your own tree, online.
EnMind events across Europe
Why do I join?
Erasmus+ events are good opportunities to gain new transferable skills and boost your employability. If you are wondering how to turn a business idea into a workable business model, come and meet our experts, online and offline. If you want to become an entrepreneur, you need to know if that is right for you. Come and find out!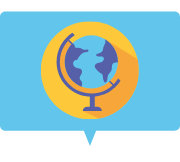 Who can join?
Anyone, really, from pupils to experienced managers. Why? Because the purpose of our events is to meet different people, potential customers and suppliers for example. From various interactions people can get new ideas, can verify market needs, can test business models or may find their next employee or business angel.
Our Erasmus events are carefully prepared to give you sufficient arguments to develop an entrepreneurial mindset. We deliver virtual virtual and classroom entrepreneurship courses and organize face to face seminars to share good practices and promote social entrepreneurship.
12 modules on Social Entrepreneurship to spark your mind
Our Partners
Find out all the partners which are part of our family!
A multi-disciplinary, complementary partnership consisting of four NGOs from Romania, Italy, Turkey and Poland together with 16 associated partners will work for you. Follow us to develop and entrepreneurial mindset and skills that you will take with you forever. Find more about our activities.
The European Commission support for the production of this publication does not constitute an endorsement of the contents. The contents reflect the views only of the authors, and the Commission cannot be held responsible for any use which may be made of the information contained therein.
Erasmus+ Strategic Partnership: Entrepreneurial mindset for future youth work, ID 2020-1-RO01-KA205-078727