ONLINE SUPPORT FOR YOUTH AT RISK
In January 2021 we have started activities related to project called Online support for youth in risk which is funded by the program Erasmus+.
Project activities are coordinated by Polish Foundation po DRUGIE and implemented in cooperation with five European organizations: SOPRO from Portugal, Social Welfare Center of Central Macedonia from Greece, Fio.PSD – organization from Italy, Association Team4Excellence from Romania and DrogArt from Slovenia.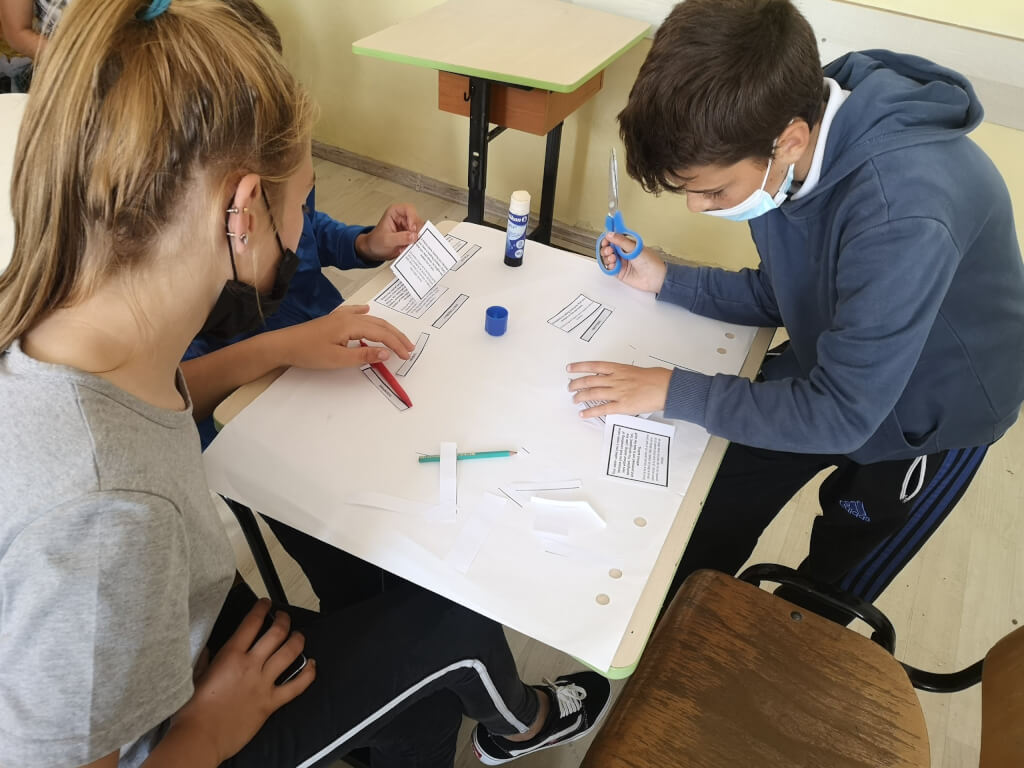 Have you ever been in a difficult life situation, thinking to leave the education system or having difficulties with getting a job. Do you feel that talking to a friend to share your feelings and needs is not the right solution? We are here for you!
We promote, engage, connect and empower young people. It is your chance to gain new civic skills in an socially inclusive environment. Get in contact with us to strengthen your sense of empowerment and to develop such attitude that allows you to create your own initiatives in the future.
Joined forces for empowerment of youth in an European context. Because we value your ideas and opinions about building and maintaining on-line relationship with peers and colleagues, we invite you to be part of our team!
Many young people in Poland and across Europe are facing many challenges and risks. For that, they need support. This support can come from youth workers. However, the youth workers themselves need competences and information. While our Practitioner Guide and Handbook help youth and social workers to get the necessary skills, the Support Path helps them with relevant information to support youth at risk. Click below to view the support path in English or Polish.
How can I find support
These are places where you can find specialist support. Our community of educators, specialists and youth workers is ready willing to listen and provide professional advice.
Você não está sozinho
Esses são os locais onde você pode encontrar suporte especializado. Nossa comunidade de educadores, especialistas e trabalhadores jovens está pronta para ouvir e fornecer conselhos profissionais.
Nu ești singur
Acestea sunt locuri unde puteți găsi asistență de specialitate. Comunitatea noastră de educatori, specialiști și lucrători de tineret este gata să asculte și să ofere sfaturi profesioniste.
Niste sami
To so kraji, kjer lahko poiščete strokovno podporo. Naša skupnost vzgojiteljev, specialistov in mladinskih delavcev je pripravljena prisluhniti in svetovati.
Δεν είσαι μόνος
Αυτά είναι μέρη όπου μπορείτε να βρείτε ειδική υποστήριξη. Η κοινότητά μας από εκπαιδευτικούς, ειδικούς και νέους εργαζομένους είναι έτοιμη να ακούσει και να παρέχει επαγγελματικές συμβουλές.

Non sei solo
Questi sono luoghi in cui puoi trovare supporto specialistico. La nostra comunità di educatori, specialisti e operatori giovanili è pronta ad ascoltare e fornire consulenza professionale.
Centro Diaconale La Noce Istituto Valdese– Palermo
The Center is a non-profit organization born in Fifteens and based in Palermo. It provides support for disadvantaged families and children, helping them to overcome social, cultural and psychophysical barriers.
It provides:
– Kindergartner and Primary school; – Parenting support for families at risk; -Housing support for mother with children, Unaccompanied Foreign Minors, inmates; Rehabilitation support for children and adult with disabilities.
EMAIL: centrodiaconale@lanoce.org
PHONE: +390916817941
Coop. Soc. REM - Chioggia
Coop. Soc. REM is a Social Cooperative, based in Chioggia (VE). It carries out Housing First and Co-Housing projects, for families and individuals experiencing social and housing disadvantage. It provides support and accompaniment services in order to promote social integration and empowering people, and struggle economic disadvantage, educational poverty, risk of social isolation and marginalization.
Croce Rossa - Milano
Croce Rossa Italiana – Comitato di Milano, is an association, based in Milan, member of Croce Rossa Italiana. Its mission is to prevent and relieve human soffering, protect life and health and garantee the respect of human being. It carries out several projects and activities in the fields of health, social, emergency to support vulnerable population.
EMAIL: milano@cri.it
PHONE: 39023883
Refugee day center Alkioni
Based in Bologna, the Refugee day center Alkioni provides several services to support homeless people, through work placement opportunity. It carries out:
– Housing First projects for people experiencing homelessness, families and young people,
– Outreach Support Service
– Low-threshold services, providing early support
– Help Center, for people without formal address
– Rostom Shelter, for people with urgent needs
– Air project, a second reception center for asylum seekers
– Several Community workshops, dedicated to homeless people anche citizens, to promote socialization.
EMAIL: info@piazzagrande.it
PHONE: +39051372223
Avvocato di Strada
Avvocato di Strada was born in 2001, is a volunteer organization, with front offices in more than 50 italian cities. It promote social solidariety and carries out its activities in favor of homeless people and migrants, providing free legal assistance.
EMAIL: info@avvocatodistrada.it
PHONE: +39051227143
Coop. Il Samaritano - Caritas Diocesana Veronese
Coop. Il Samaritano – Caritas Diocesana Veronese was born in 2006 and based in Verona, is a Social Cooperative, aand provides support to individual and families, such as housing, reception for adult, social integration and work placement services, soup kitchen, food distribution and shower, daily center.
EMAIL: ilsamaritano@caritas.vr.it
PHONE: +390452478673
Peers can provide support. Talking to the person, sharing one's concerns, and being present is often a good start. We do not share judgmental opinions like "you'll get over it", "it's not that bad", "just do more efforts", but rather we ask how can we help as best as possible.
Practitioner Guide
It has never been easier to join our community! E-mail us and share your experiences and needs that you felt in certain moment of you life. Your experience will help a young people who need your valuable support in stabilizing a crisis situation. "The biggest thing is to let your voice be heard, let your story be heard."
— Dwyane Wade
The CHEGA Mais and ENVOLVER project, are projects developed by ONGD - SOPRO. These are prevention/intervention in Dating / Domestic Violence and (Un) Gender Equality projects, aimed at the technical training of audiences who intervene in the community in general...
read more
Cooperation in European context has many advantages. We invite you to choose those results that are most relevant for you.
All you need is a genuine desire to support youth. Will provide you a collection of guidelines for working with youth in crisis, both online & face to face, and a very useful handbook for working with youth at crisis.
Stay tuned to hear about what's new in our Erasmus project.
Our Partners
Find out all the partners which are part of our family!
The project is carried out by a multi-disciplinary, complementary partnership consisting of organisations from 6 EU countries: Romania, Slovenia, Italy, Greece, Portugal and Poland. Online Support for Youth at Risks is a good chance for us to enhance our capabilities of working with young people​. Find more about our activities.
The European Commission support for the production of this publication does not constitute an endorsement of the contents. The contents reflects the views only of the authors, and the Commission cannot be held responsible for any use which may be made of the information contained therein.
Erasmus+ Strategic Partnership: Online Support for Youth at Risk, ID 2020-2-PL01-KA205-082591