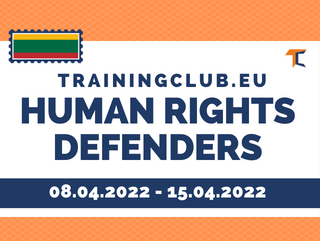 Name: Human Rights Defenders
Topics: Human Rights
Duration: 8th to 15th of April 2022
Location: Kaunas, Lithuania
Organization: Neribota Ateitis
Deadline: If you want to apply fill the form before 16.02.2022
Description of the Project:
This project is for young people who feel discriminated by others, teenagers, they want to know more about their as well as others' rights. Project is about tolerance and intolerance in their environment and human rights.
Participants will foster respect for each other in their communities, increase selfconfidence, will raise voices for their rights or when someone in their environment will be intolerant. This project goals is to promote tolerance and respect for human rights for young people and at the same time to increase social inclusion.
If you want more information, here is the infopack:
CLICK to see how our Erasmus events support participants increase knowledge and skills.
Build confidence | Recognize own abilities | Broaden horizons