European Solidarity Corps Semper Avanti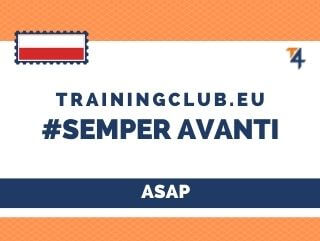 Name: According to the project
Topics: International volunteering about education and work with young people, European values, communication
Organization: Semper Avanti
Duration: 12 months, 59 days 
Location: Different locations
Deadline: ASAP
Would you like to work with young people? Are you willing to discover Poland? How about 3 ESC opportunities in this beautiful country? We count on you to make a change in Opole! Come and participate in the intercultural awareness of youth in the area!
The projects:
Activate the local environment, Semper Avanti Opole – human rights and cultural workshops mostly among young ones in schools, but also with elders, supporting office work in ESC department;
Foundation Horyzonty Opole – supporting daily working of the local community center for youths, following kids, helping with homework, learning language, doing workshops;
Foundation Bajkowy Las Opole/Lubniany – following kids in everyday activities, creating activities and games, joining and creating a common space.
The main missions for the volunteer will be:
European cultural openness
Educational and pedagogical mission
Communication
Here you will find the information you need about the projects:
CLICK to see how our Erasmus events support participants increase knowledge and skills.
Build confidence | Recognize own abilities | Broaden horizons