It is not easy to distinguish between two similar photos. Which one is true and which is false?
During two hours, together with local students and European volunteers, we faces interesting challenges. First, we took a menti.com survey to understand where we are on the fake news identification scale. Afterwards, we selected a pair of proverbs that contradict each other (e.g. Look before you leap./ He who hesitates is lost. or All good things come to those who wait./ Time and tide wait for none.) Participants were divided into 2 groups and each group brought examples and explanations to support the proverb. We brought the both groups together and we facilitated a debate. Their arguments and explanations confirmed that each proverb contains an obvious piece of truth. We concluded that when people learn or accept a statement, they have no difficulty coming up with supporting evidence.
Location: Constanta Maritime University
10 January 2020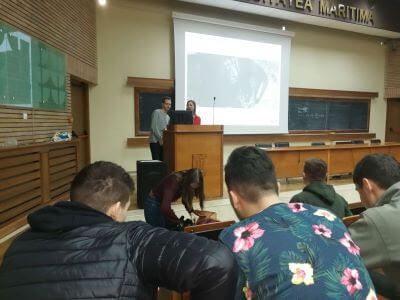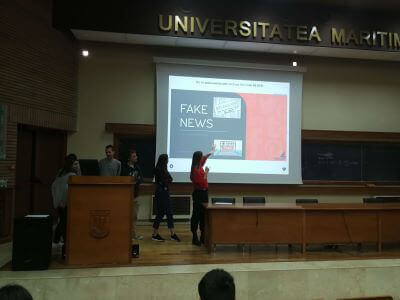 CLICK to see how our Erasmus events support participants increase knowledge and skills.
Build confidence | Recognize own abilities | Broaden horizons